Summer Solstice Dinner Party with The Nomad Kitchen
Last night I celebrated the summer solstice in style at a dinner party plucked from my dreams. Hosted in old town Torrance at the Bloom Maven plant shop, The Nomad Kitchen transformed an outdoor space into a boho paradise with shades of mustard and peach everywhere.
Inside the shop were pop-up booths selling stationary, ceramics, earrings and more. I had to restrain myself from buying everything and am already missing the things I left behind. Earrings made in colorful resin by the talented Sigfus Designs, sage bundles by Studio Soul and pothos by Bloom Maven. I left with only one plant but a list of others I need to find room for.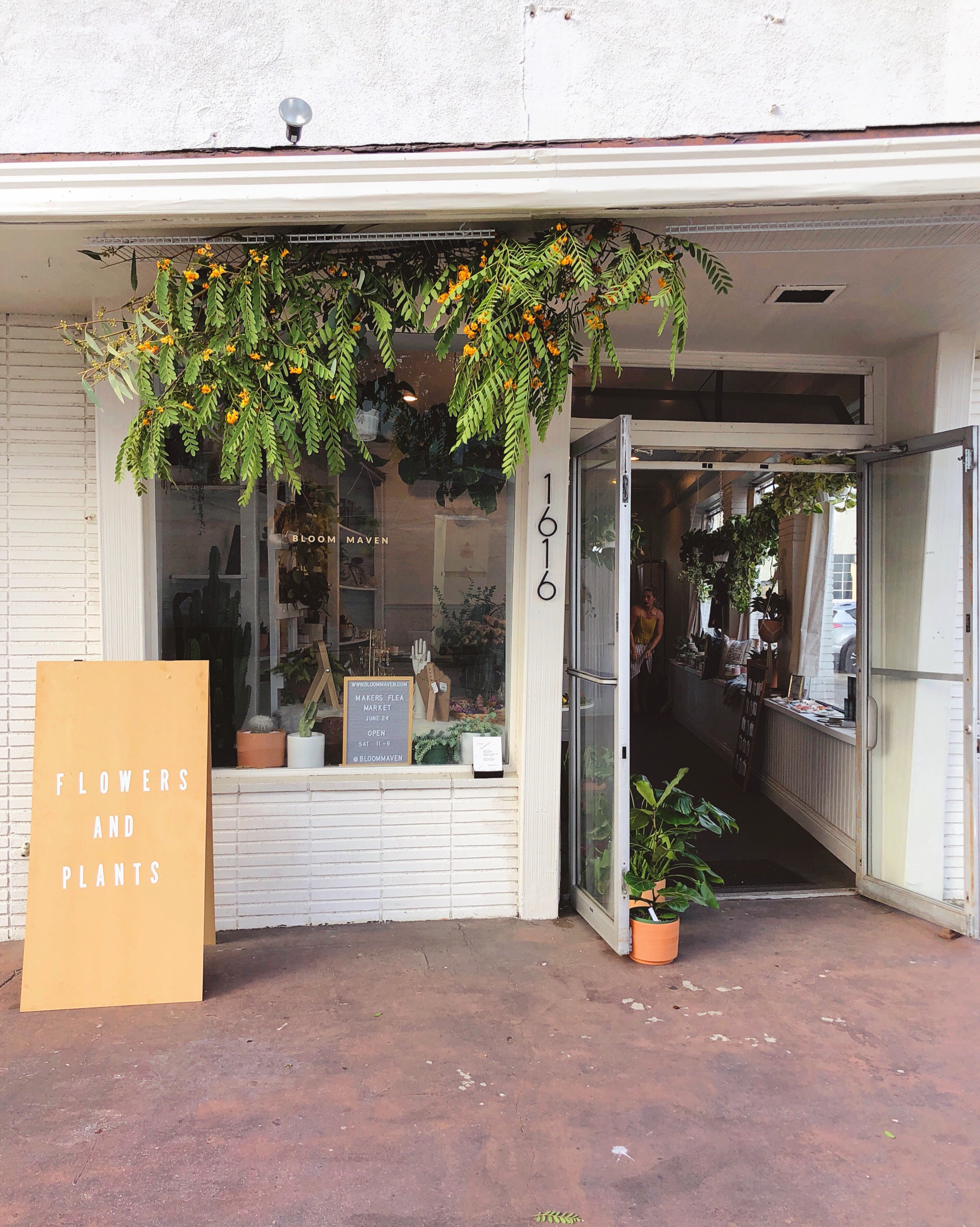 Designed to bring creative women makers in the community together, this dinner gave us an opportunity to network, shop and enjoy good food in a gorgeous setting. We ate small bites, drank gin and tonics and became instant friends. It was a magical evening.